Bio:
Boston based Novelist/Essayist Kim McLarin
Kim McLarin is the author of the critically-acclaimed novels Taming It Down (1999), Meeting of the Waters (2001), and Jump at the Sun (2006), all published by William Morrow Inc. McLarin is also co-author of the memoir Growing Up X with Ilyasah Shabazz. Jump at the Sun was chosen as a 2007 Fiction Honor Book by the Massachusetts Center for the Book. The novel was also nominated for a Hurston-Wright Legacy Award and selected by the Black Caucus of the American Library Association as a 2007 Fiction Honor Book.
McLarin's nonfiction writing has appeared in The New York Times, Glamour, The Washington Post, Slate, The Root and other publications. She is a former staff writer for The New York Times, The Philadelphia Inquirer, The Greensboro News & Record, and The Associated Press. Previously, McLarin has taught at Northeastern University and Fairfield University.
McLarin appears regularly on the Emmy-Award winning show Basic Black, Boston's long-running television program devoted to African-American themes, which airs weekly on WGBH-TV. She is a member of the board of PEN New England and Boston Day and Evening Academy.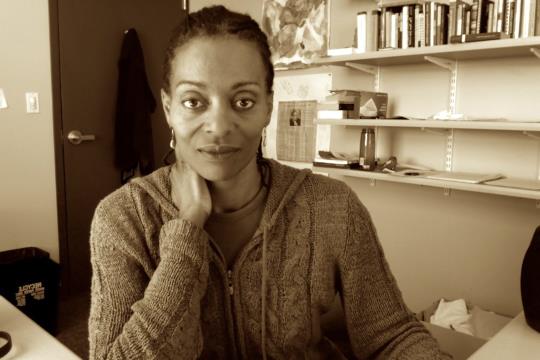 The paradox of education is precisely this - that as one begins to become conscious one begins to examine the society in which he is being educated.
Vestibulum ante ipsum primis in faucibus orci luctus et ultrices posuere cubilia Curae; Donec velit neque, auctor sit amet aliquam vel, ullamcorper sit amet ligula. Vivamus suscipit tortor eget felis porttitor volutpat. Donec rutrum congue leo eget malesuada. Vivamus magna justo, lacinia eget consectetur sed, convallis at tellus. Vivamus suscipit tortor eget felis porttitor volutpat. Vestibulum ac diam sit amet quam vehicula elementum sed sit amet dui.
Much love,
A